How I Built a Successful Side Hustle Creating 360-Degree Virtual Tours for Promoting Travel Destinations
As an avid traveler and photography enthusiast, I had always dreamed of finding a way to turn my passion into a profitable side hustle. Little did I know that the key to unlocking this dream lay in the world of 360-degree virtual tours. Here's my journey of how I built a successful side hustle by creating immersive virtual experiences to promote travel destinations.
Discovering the Opportunity
My journey started when I stumbled upon an article about the growing demand for virtual tours in the travel industry. With the rise of technology, people were craving immersive experiences that allowed them to explore destinations from the comfort of their homes. I realized that my love for travel photography and my knack for technology could be a perfect match.
Building Skills and Equipment
I knew I needed to upskill to create high-quality virtual tours. I spent countless hours watching tutorials, reading books, and experimenting with different photography techniques. I invested in a good DSLR camera, a sturdy tripod, and a fisheye lens to capture stunning 360-degree images.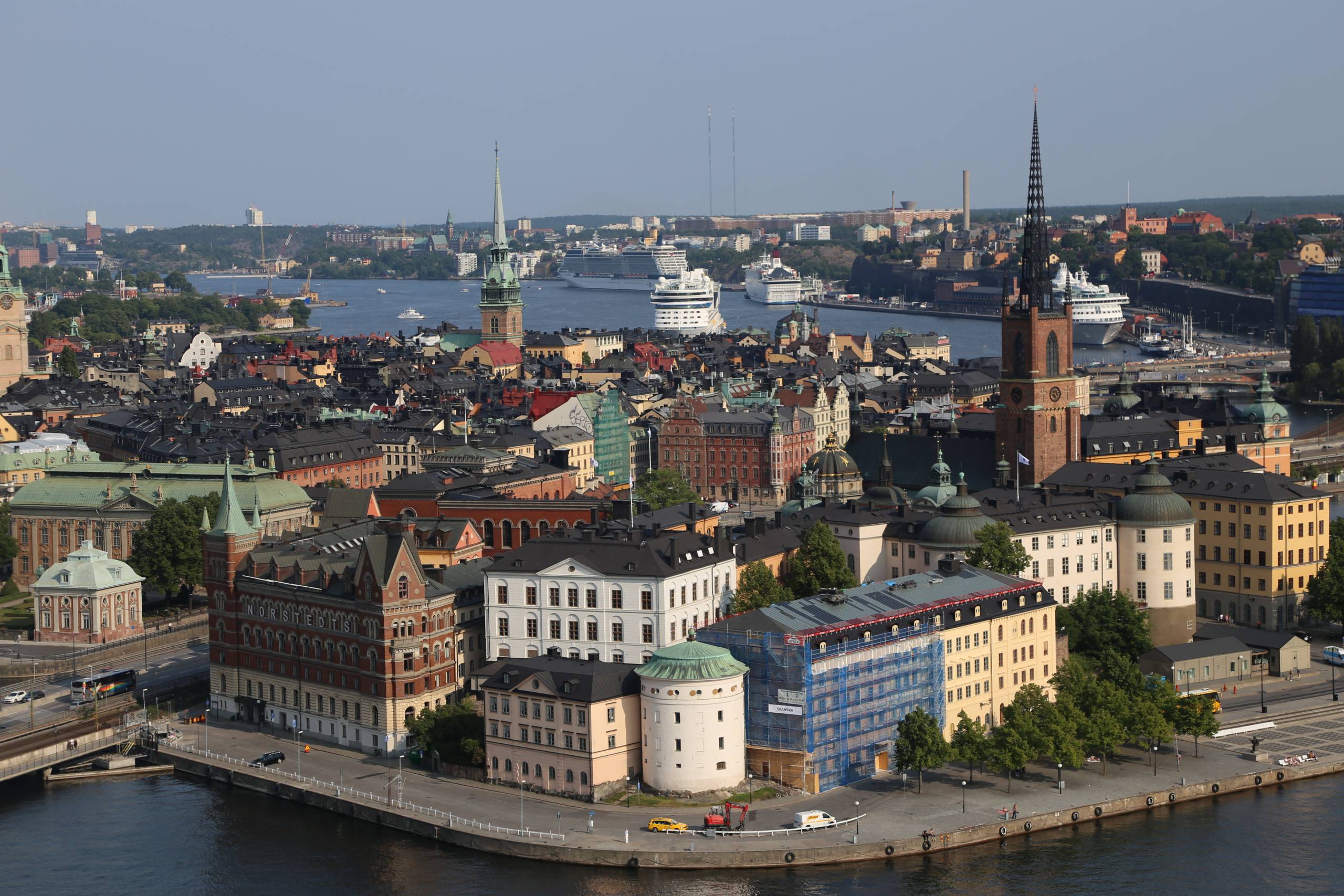 Travel Marketing: Panoramic view of Stockholm
Choosing My Niche
The next step was to identify a niche within the travel industry. I decided to focus on promoting boutique hotels, resorts, and unique accommodations in exotic locations. This specialization allowed me to target a specific audience looking for immersive experiences beyond the typical tourist attractions.
Creating the Virtual Tours
With my equipment and skills in place, I embarked on my first project: creating a 360-degree virtual tour of a charming beachfront villa in Bali. I meticulously captured every nook and cranny of the property, making sure to showcase its breathtaking views, luxurious amenities, and unique features.
Website and Online Presence
To market my services, I created a professional website showcasing my portfolio and services. I also set up social media profiles on Instagram and Facebook to share stunning visuals from my virtual tours. The power of social media played a significant role in expanding my reach and connecting with potential clients.
Networking and Partnerships
Building relationships within the travel industry was crucial. I reached out to boutique hotels, travel agencies, and event planners, offering them a sample virtual tour. Many were intrigued by the concept and saw the potential in enhancing their online presence.
Pricing and Business Strategy
Determining my pricing structure was challenging. I researched my competitors' rates and considered the value I was bringing to my clients. Initially, I offered competitive prices to build my portfolio and gain testimonials.
Growing My Side Hustle
As the positive feedback and referrals started pouring in, my side hustle began to flourish. I reinvested my earnings into better equipment and software to improve the quality of my virtual tours further. I also hired a freelance web developer to enhance my website's functionality.
Overcoming Challenges
It wasn't always smooth sailing. I faced challenges like learning to deal with difficult clients, managing my time effectively, and adapting to evolving technology. But with determination and a willingness to learn, I overcame these obstacles.
Expanding Horizons
As my reputation grew, I began receiving offers to create virtual tours for tourist boards, travel agencies, and even real estate companies. My side hustle transformed into a profitable business, allowing me to explore more destinations and invest in my passion for travel.
Building a successful side hustle by creating 360-degree virtual tours for promoting travel destinations was a journey of passion, dedication, and continuous learning. It proved that with the right skills, niche focus, and determination, anyone can turn their passion into a profitable venture. Today, I not only get to travel the world but also help others explore it in a unique and immersive way through the power of virtual tours.