China: A House of Cards Waiting to Happen
In the shadows of the mighty Great Wall and the bustling metropolises of Beijing and Shanghai, a storm has been brewing in China. For years, the world has marveled at China's rapid economic ascent and impressive infrastructure projects, but beneath this façade of prosperity lies a nation on the brink of a political reckoning. As a Chinese political dissident, I feel compelled to shed light on the fragile foundations of the Chinese Communist Party (CCP) regime, which I believe is a house of cards waiting to happen.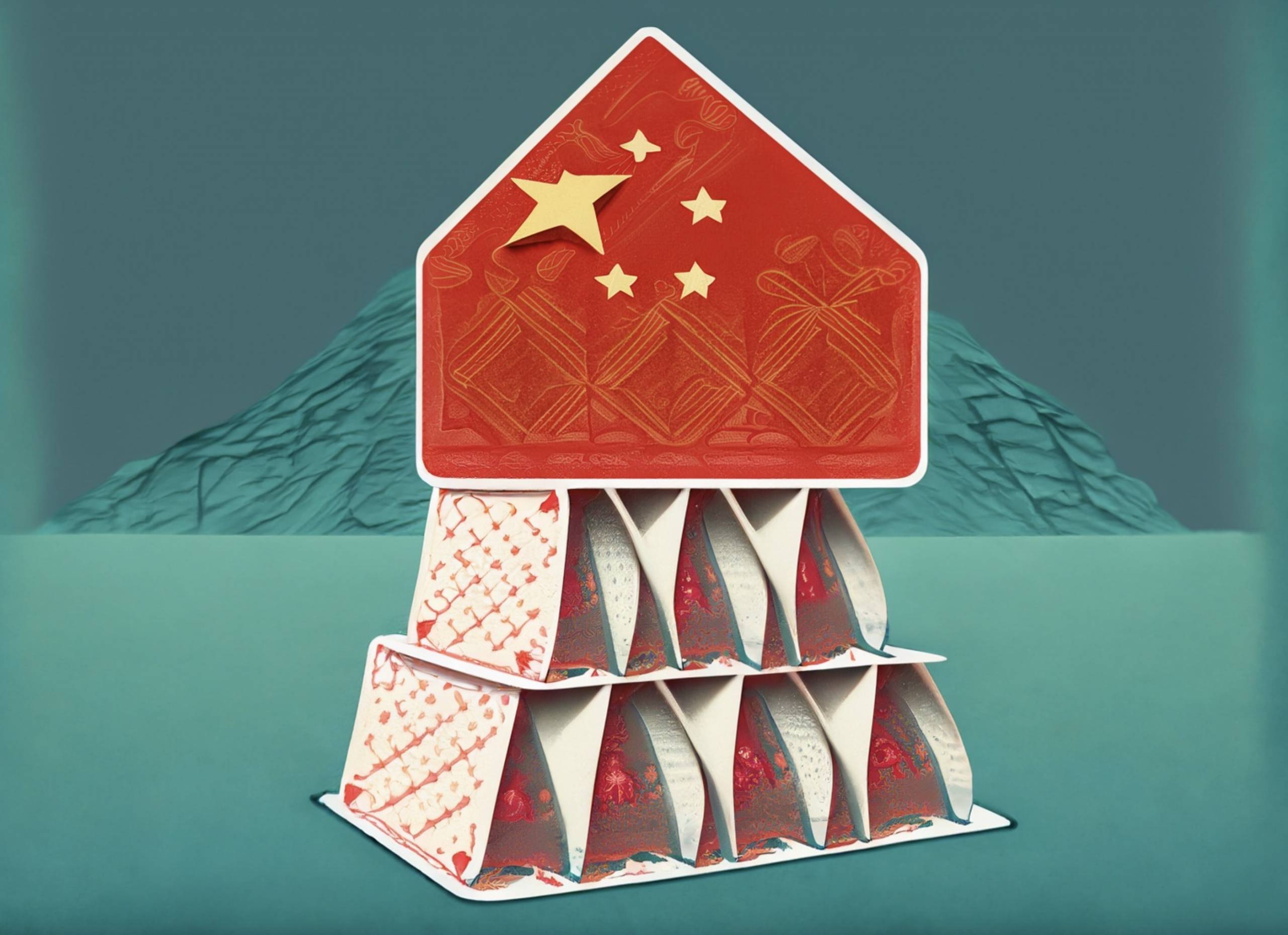 The Great Firewall
China's authoritarian government is notorious for its strict control over information and suppression of dissent. The Great Firewall, a sophisticated system of online censorship and surveillance, keeps a watchful eye on every digital interaction within the country. While the government claims this is for the sake of stability and social harmony, it is, in reality, a mechanism to stifle any opposition or independent thought.
The suppression of information not only curtails freedom of speech but also creates a distorted reality where citizens are fed a carefully curated narrative. This artificial reality is a dangerous breeding ground for ignorance and disillusionment, as it shields the regime from accountability and prevents the Chinese people from making informed decisions about their own future.
Social Inequality
Despite its economic achievements, China is plagued by a glaring wealth gap. While the coastal cities boast opulence and modernity, vast swathes of rural areas remain mired in poverty. This stark contrast has given rise to social unrest and discontent among those who have been left behind.
Moreover, the Chinese government's iron grip on power ensures that the benefits of economic growth are concentrated in the hands of the political elite and state-owned enterprises, leaving the average citizen to fend for themselves. This stark inequality fuels resentment and undermines the legitimacy of the CCP.
Repression of Ethnic Minorities
The treatment of ethnic and religious minorities in China, particularly the Uighurs in Xinjiang and Tibetans, is a blot on the nation's conscience. Reports of mass detentions, forced labor, and cultural suppression have been met with international outrage. The CCP's actions in these regions are indicative of a government that will stop at nothing to maintain control, even if it means committing egregious human rights violations.
Lack of Political Reform
China's one-party system is fundamentally flawed and unsustainable. The lack of political competition and the absence of a free press make it nearly impossible for citizens to hold their leaders accountable. The CCP's obsession with maintaining control has resulted in a stagnant political landscape, which is devoid of fresh ideas and innovation.
A House of Cards
In the absence of meaningful political reform and a willingness to address the grievances of its citizens, China's political stability is teetering on the brink. The world has already witnessed the pro-democracy protests in Hong Kong and the resistance in Taiwan, which are clear indicators of the growing desire for change within China.
As a political dissident, I believe that the Chinese Communist Party's house of cards is built on a fragile foundation of repression, censorship, and inequality. The world should not be complacent and must support the aspirations of the Chinese people for greater freedom, democracy, and human rights. The international community should stand in solidarity with those who seek a brighter and more equitable future for China, as this house of cards is destined to fall, and the question remains: What will rise from the ashes?